**For best experience use Chrome, Safari, Firefox Web browsers, Adobe has trouble playing video on MS Edge .**
It started as an idea way back in 2014. With a strong desire to produce and release Tech House music, it took some time to build the production skills and connections necessary to effectively launch the project. 

It began to truly manifest in 2019. Aspiring label owner Daryl Mallick commissioned UK cartoonist Thumbs to create the Spoon Fed mouth logo. With that handled, he'd need cover art and social media marketing material to make the planned releases successful.
He reached out to me wanting help creating a consistent brand across all touch points, including cover art, socials, DSP banners, avatar photos, etc.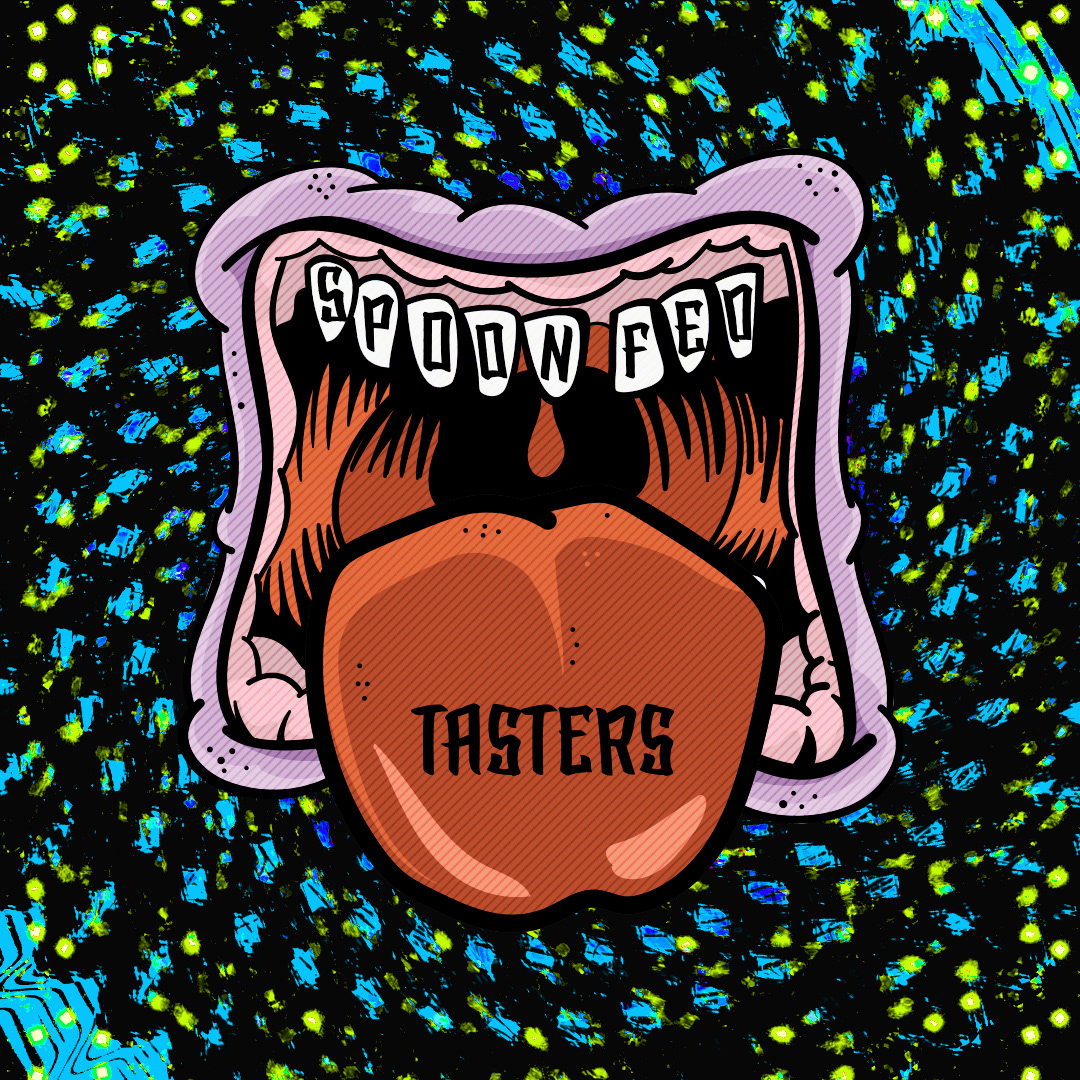 Having established the vibrant, cartoonish aesthetic in the logo, the next step was to find font pairings, and establishing loose brand standards for the next several releases. 

From there, as the releases were announced I created cover art and campaign graphics for each of the first 12 releases. This would include Facebook, Instagram, Soundcloud, Youtube, banners, occasional music visualizers, Spotify canvases, and YouTube Videos.

Additionally, some releases were accompanied by merch drops- t-shirts, pins, towels, and an assortment of items which would need logos & graphics to be scaled and color separated accordingly. 

Coming out of the gate swinging with Big Bites Vol 1 staying #1 on the Beatport Tech House charts for 3 weeks, with the follow up Little Bites immediately following suit.


These chart-toppers helped secure international star Holt 88's Ru Ta Ta E.P. for the 3rd release, leading to another #1 for the  burgeoning label. 

Each subsequent release seemed to repeat the performance, with all subsequent Big Bites volumes hitting #1, and nearly all releases cracking the top 10 on the Tech House and/or Bass House charts over the next 2 years. 
As a musician, I know how much blood sweat and tears goes into launching a successful record. Ensuring everything looks and feels like on-brand with the sound, finding an aesthetic that stands out within your niche, consistently having content to share with your fans, and ensuring you have all the correct dimensions for all the DSPs when releasing your music. Here's what I did to help set Spoon Fed Records up for success:

Album Cover / Release Artwork
Instagram & Facebook Promo Graphics
Music Visualizer Videos
Merchandise Design
Multiple Beatport #1s, a growing roster of international talent, outselling big labels like Repopulate Mars & Toolroom Records, thriving throughout 2020-2021, and no signs of slowing down, Spoon Fed Records has achieved much in a short time.
I'm honored to have played my part in helping them develop a brand and become a force to be reckoned with in the Tech House music market. 

The indie label from SoCal is now a globally recognized Tech House label with a consistent release schedule, dedicated fanbase, and well-deserved reputation as a home for quality music.