**If you're on Chrome, Safari, Firefox play the LEft Side video below. If you're on Microsoft Edge or Brave, play the YouTube embedded videos on the Right Side**


To go from underground artist to mainstream success is a long road, and far easier to accomplish when you have a team. From social content to stage visuals, there's a lot that goes into building your fanbase. Here's how I helped position one artist for exponential growth and financial success.
Emerging Rap/Hip Hop artist, AKUA, had been busy in the studio writing unique music and behind the camera shooting and producing his own music videos. Using YouTube as his primary vehicle to promote his music had proven moderately effective, but wasn't quite achieving the results he was seeking for reach and awareness. He knew he had the product, but needed some help building a revenue generating machine.
Leveraging a Hindu-inspired icon mark, and a type form logo to represent his brand, the aesthetic had begun to develop, but he was struggling to create a cohesive image and felt he was lacking in social media strategy and artist branding. The overarching vision was present, he just needed a bit of help to fine-tune the presentation and broadcast a louder signal.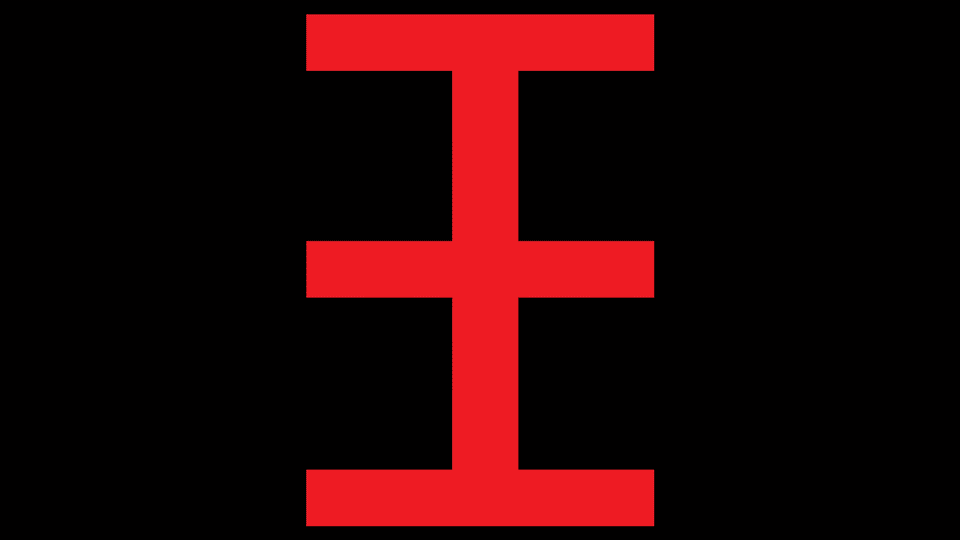 When AKUA approached me to help, I was very excited for the opportunity to apply my skills to such a talented artist! Beginning with a discovery session and content audit, together we determined there were a few key areas for improvement: Merchandise & Sales Funnel Development, and Fanbase Growth.
Not a designer by trade, AKUA had put a considerable amount of work into ensuring the music was represented artistically in the music videos, but had only selected frames from the video for the YouTube thumbnails. Understanding that first impressions matter, I created scroll-stopping graphics that would be eye catching on the Discover Page and create an aesthetically pleasing grid when viewers landed on his channel.
Once the thumbnails were updated, the metadata was scrubbed so that the new images became shareable. I advised him on new formatting for the video descriptions that would help create a circular ecosystem to better engage his fans, leaving breadcrumbs to his other social accounts, Spotify, and website. Finally I optimized the titles, keywords, and channel intro for better search-ability. 
After seeing the results, Akua invited me to work with him to produce music videos for upcoming releases. I took on producer, director, and videographer roles scouting locations, creating video concepts, shooting, editing, and adding motion graphics to the videos. Eventually I went on to produce music, as well as help him mix and master his own productions.
Next we focused on merchandise that would resonate with his audience. It was clear that the existing fans resonated heavily with the Icon logo mark, so we agreed that the clothing should be presented as a streetwear brand rather than traditional "tour merch." 
Creating prototype mockups, I polled his existing fans to test and validate the items they'd be most likely to buy. We then produced a small number of the top products, ran a small influencer marketing campaign showcasing them to potential customers in his local market, and set up a presale campaign.
​​​​​​​
Sold items shipped with a sticker pack showcasing additional designs featuring QR codes leading to the YouTube channel & website. We created a special discount code for anyone who shared photos on social media of these stickers applied in public places and tagged his IG account.
​​​​​​​
The next step was configuring targeted marketing campaigns to gain more exposure on his music videos. Through a combination of keywords, affinity audiences, and placements I was able to drive hundreds of thousands of viewers to his videos & grow the subscriber base 60.8% in 4 months. 
BEFORE: 1/1/2020 - 8/1/2021
AFTER: 8/2/2021 - 11/21/2021
Rapid growth in views, consistent returning viewership, thousands of dollars in merchandise revenue, a robust email list of willing buyers, and the foundation of a dedicated fanbase.

AKUA is poised to reach new heights in 2022, moving forward with the next stage in the strategy- growing on Spotify & booking a North American tour. 

Learn more about his origin story, sign up for updates and discounts on exclusive merchandise, & become part of the AKUA ARMY today on his website.
​​​​​​​